GreatLIFE Public Tee Times
Click the button below to be taken to the GreatLIFE Booking Engine. This will open in a new window in your browser.
Who do I contact if I am having issues?
Contact the staff at the golf course you are trying to book for help with any issues you may be experiencing.
How many tee times can I book at one time?
How do I cancel an online tee time?
For each tee time reservation, you will receive an email confirming your online booking. On this email confirmation you will find a cancellation link. Simply click this link and follow the prompts.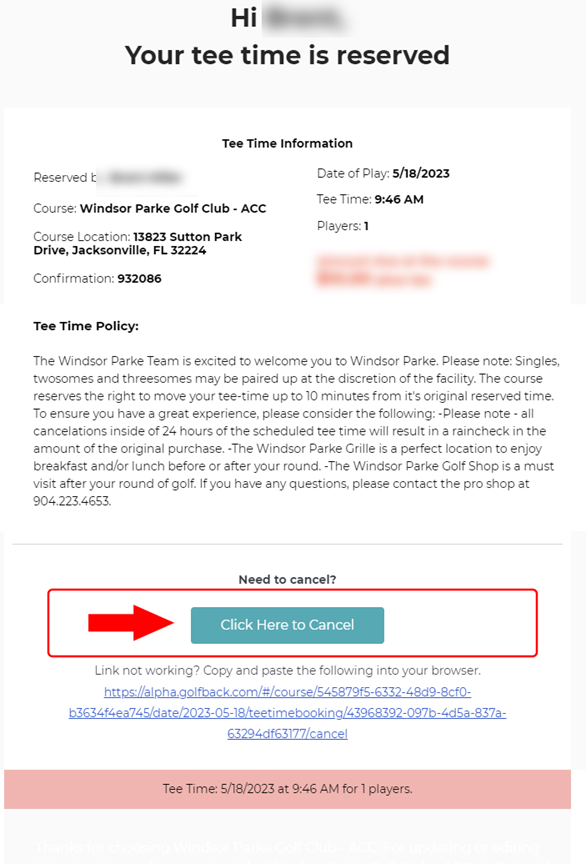 Why can't I view the booking engine?
If you are unable to access the booking engine for any reason, please attempt to open the booking engine in an incognito window or clear the cache from your browser.