Frequently Asked Questions
Who can access GreatLIFE Network Pricing?
Full Golf Members in good standing that are elected to an annual membership can participate. If you believe you should have access to the GreatLIFE Network but can't sign in please contact your local club's Head Golf Professional for help.
What if the GreatLIFE Network Pricing is higher than another listed price?
The GreatLIFE Network provides members with the best pricing on premium inventory and there may be times where the lowest price may be a twilight, special offer, or other discounted rate. Members are encouraged to book at the lowest rate available.
Why am I not seeing GreatLIFE Network Pricing
Ensure your home course has added your membership to the GreatLIFE Network.
Ensure you are signed into the GreatLIFE Network Booking Engine.
Ensure you are signed into the booking engine with the same email associated with your membership account at your HOME COURSE.
The participating golf course has applied blackout rules to the GreatLIFE Network rate for the date and time you are attempting to book in. This is likely the case if you see the GreatLIFE Network rate at one course but not another at approximately the same time.
Who do I contact if I am having issues?
Contact the staff at your home course to help you troubleshoot any issues you may be experiencing.
How do I cancel a GreatLIFE Network tee time?
For each tee time reservation, you will receive an email confirming your online booking. On this email confirmation you will find a cancellation link. Simply click this link and follow the prompts.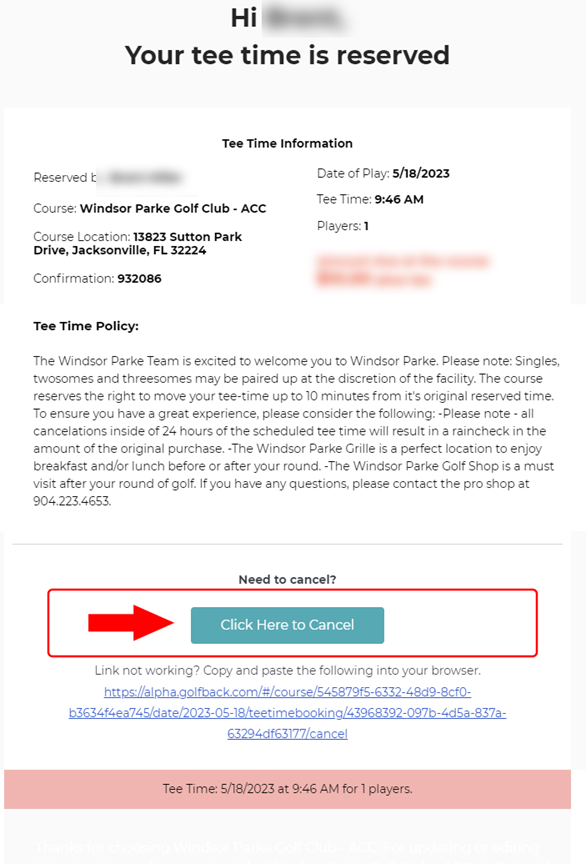 How many tee times can I book at one time?